12" Vinyl - DJ ROBERT SMITH - Double Jabbed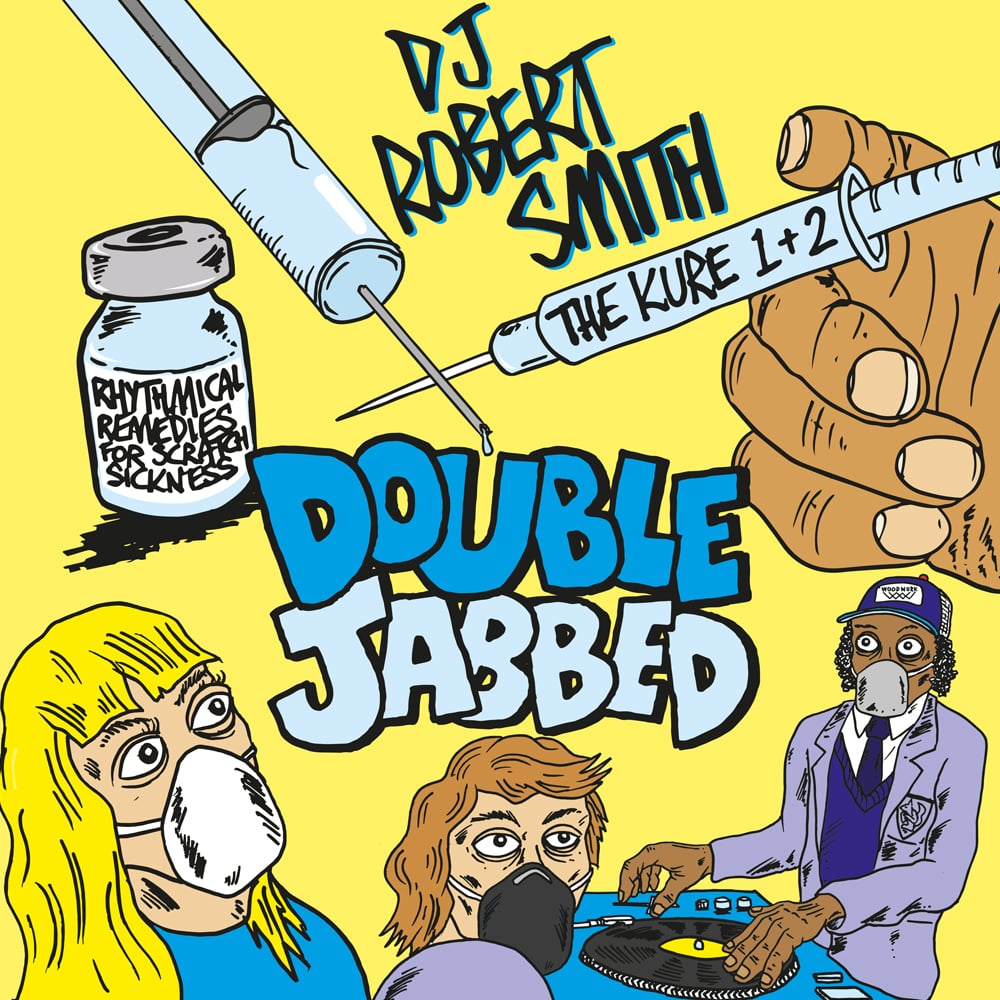 DJ Robert Smith presents his first ever scratch 12" - 'Double Jabbed'!!
Previously lacing the portablist and 45 spinning community with 2 instant 7 classics 'The Kure' and 'The Booster', 'Double Jabbed' is ALL that and then some!
Remixed and remastered, Side A contains all 12 of the skip-proof phrases from 'The Kure' plus an additional section with these arranged in ultra-pitch. It concludes with a full phrase containing all of the samples from sides A and B in regular speed, then in ultra-pitch. Side B contains all 13 of the skip-proof phrases from 'The Booster' then again a section with these as skip-proof ultra-pitch phrases.
Pressed on premium black vinyl, the full colour picture sleeve is again illustrated by skate industry legend Mark 'Fos' Foster (Heroin, Baker, Toy Machine, Santa Cruz, Element and more).
• Produced by DMC Champion turntablist DJ Robert Smith
• 25 unique skip-proof scratch phrases and full sentence
• 12 ultra-pitch scratch phrases and full sentence
• Features original samples from rappers Andy
**************INFORMATION ABOUT SHIPPING***********
• ALL NON UK SHIPPING IS TRACKED WHERE POSSIBLE
• All UK deliveries are Royal Mail 1st class signed for.
*************************************************************